About VirtualPea
While you're busy designing your new brand, serving your incredible customers/clients or negotiating that new business deal, we can help you look great online and give you a helping hand with tasks so you can put all of your energy and focus into the things you love! We are here so you can offload, recharge, stress less and be much more productive in your business ventures.
Why Us?
We are a service-based business that can step in when you need us with no lock-in contracts and flexible hours at a great price. You only pay for the hours you use and how those hours are used are completely up to you.
What We Do
Check out some of our services we offer and if you think we can help take the stress out of your day to day life, be sure to get in contact so we can arrange a tailored quote to suit your every need.
Our Process
Here at VirtualPea, we deliberately create a business that supports the life we want. A life that allows us to enjoy time with our families. We invest in helping others build businesses for the lives they want too.
Services & Offers
VirtualPea builds relationships on a foundation of trust and honesty. We consciously do what we can to think carefully about who we work with along with what we put out into the world together.
Allow us to bring some clarity to what most people deem as CONFusionsoft! Get the most out of Infusionsoft/Keap's platform by utilizing all of the features it provides. As your Infusionsoft/Keap Manager, we can setup and/or maintain this platform for your business to soar.
Our designers and developers are equipped with insights from content to analytics. Whatever site you need whether it's a new site or upgrade your existing one, we can design and development the platform to fit your needs.
We'll handle the problems of eBook production so you can concentrate on writing. We take care of document conversion, page layout, cover design and testing, turning your source files into an eBook ready for sale online.
We are pleased to offer a wide range of animated services for a variety of industries including TV, film, video games, advertising, corporate explainer videos and shorts. We've worked with clients big and small, with budgets of all sizes. Tell us what you need.
Allow us to assist you in automating your business while managing this platform that makes it easy to create online courses, launch marketing campaigns, build landing pages, and design the perfect website.
With our business procedures in place, we are able to create reports to easily showcase your business growth and success. From design and layout to well written copy, we know how to design annual reports or any business report that effectively communicate your message.
Social media marketing campaigns, direct mail, email marketing, and 1st level SEO. These are a few areas of support we provide for your business. Knowing that having a consistent marketing plan can bring in steady streams of income, we offer more services such as jingles, print marketing, paid traffic to help bring in new clients repeatedly.
Whether you need a web app or native app for business or personal use, our developers and designers make it happen. From web apps (apps have to be connected to internet at all times to access) to native apps (apps sold in the app stores and accessible w/o internet connection), we have fun creating helpful tool apps and video game apps.
Our booking system is an essential tool for small businesses. Automate your booking + scheduling and charge for your time while taking online payments + deposits. Our booking system helps convert visitors to customers using built-in conversion forms, booking, and scheduling calendars. There is so much you can accomplish with this as your new website.
Get detailed financial reports to see your company's Key Performance Indicators (KPI). Know your current AR, AP, have financial reports delivered right to your email! We help you with cash flow management, entering bank transactions, receipt management, payroll and payroll tax management, sales tax, and any help your accountant need to process your tax returns.
Our graphics team is ready to give your brand or any project a new energy and a 'wow' factor it may need. Whether you're reinventing or just starting out, we can create that desired impact. Get noticed with creative signage, banners, billboards while allowing your vehicle graphics drive your business forward to market your business with promotional items. We provide print material for your every need including product packaging that's engaging.
We believe in your business/project just as much as you do. Now let's work together to help your future investors believe in it too. Let our pitch deck design service help you grab the attention of the investors giving more investors the opportunity to invest in your business/project and grant you the investment you deserve.
Our Work & Prices
We are fortunate to work with some amazing clients and bring smiles to their faces. Our business is to highlight your best or provide you with what you need, and we are serious about that as we have fun doing it! Choose any of the services listed above with our plans. We can accommodate to your needs
By The Hour
Just need a few hours or less? No problem! We can accommodate that. This plan is good to use on easy forgettable tasks such as getting a backup for your websites or adjusting scheduling conflicts. If you prefer to pay for your time by the hour, this plan is great for you.
Basic Plan
This basic plan is great for overall maintenance an updates or to add more hours to an already-existing plan. This 5-hr monthly plan allows for small tasks such as website backups and platform updates, graphic/print design, blog posts w/graphics, setup for email management.
Entrepreneur Plan
Our entrepreneur plan is just what the solopreneurs, mompreneurs, yogapreneurs, all-the-preneurs need! This plan is suited for the entrepreneur that needs to free up some time to get right to the core of their business. We are here to help with those tasks.
Start-Up Plan
The startup plan is ideal for those starting up a new business and need to stay on top of things with the new business. This 15-hr monthly plan supports your business with completing on-going tasks from web services that keep your business up-to-date to email management and marketing setup.
Small Business Plan
Our small business plan is our most popular plan. Our small business owners find that hiring us to do the job is much cheaper than hiring full-time employees and receive great results that keep their business going strong. This 20-hr monthly plan handles tasks to keep your business running smoothly.
Small Business Elite Plan
This plan is great for the small business owners than need more time to handle the workload.
This 50-hr monthly plan gives more time to handle all of the tasks that you have and all of our services.
From Blog
Helpful hints and latest news!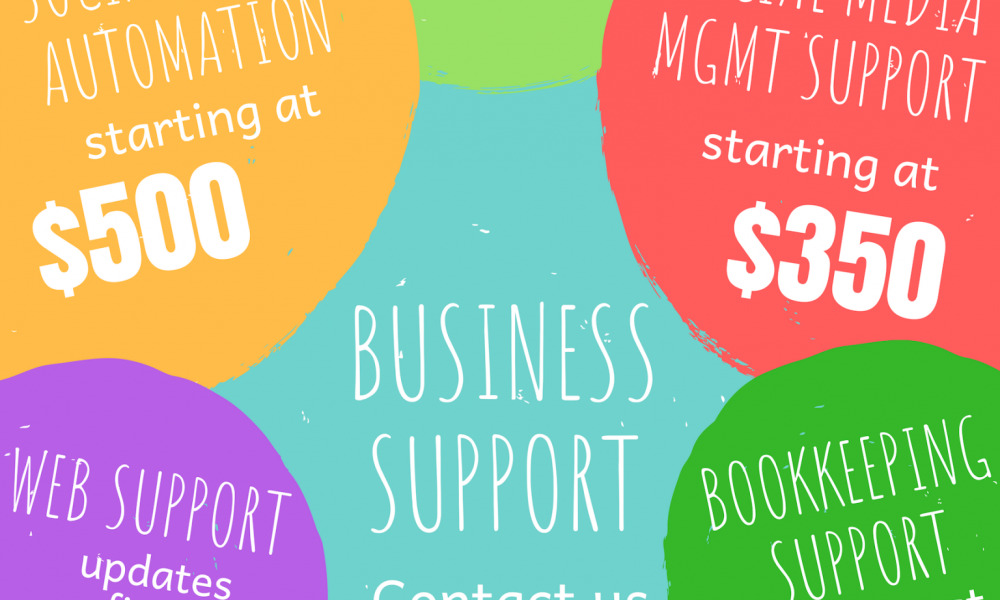 Are you finding yourself unsure how exactly to turn those big dreams into achievable action steps? Move those tasks to…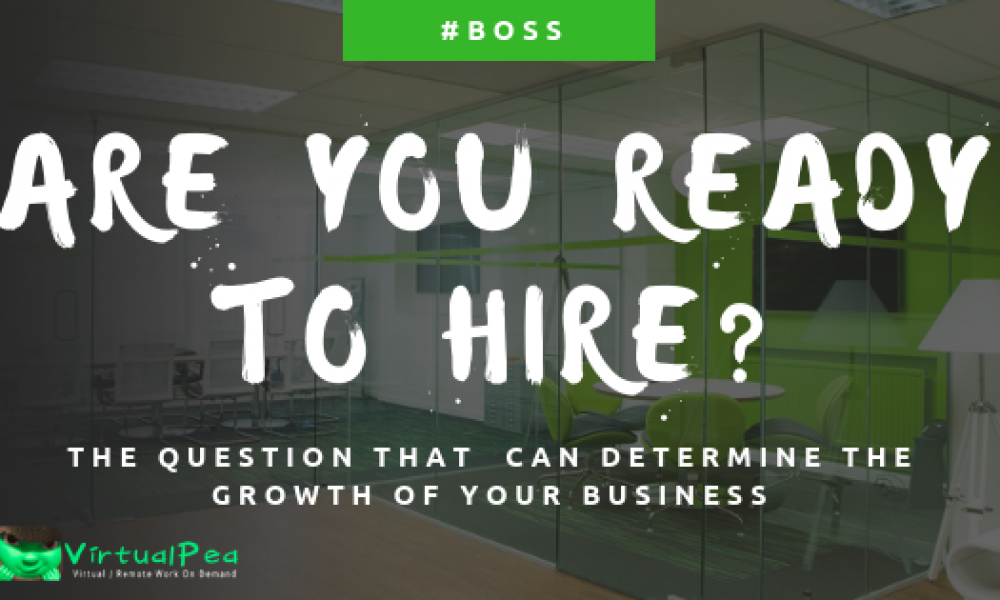 Often times entrepreneurs hesitate in hiring someone or a team to help them in their business. They feel that once their business grows enough or make a certain amount of money, then the time would be 'right'. That may be true BUT first know the facts about your business and be honest with yourself on how much you can actually do and still have a successful business.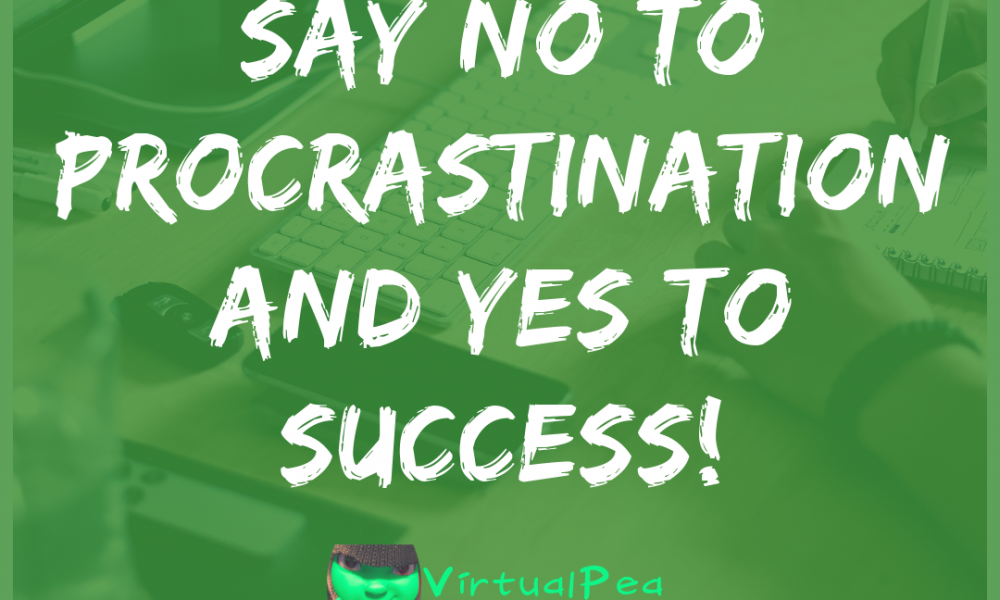 We all procrastinate in so many different ways and get so deep into it until we find ourselves buried under many ideas and tasks wondering how to stop procrastinating. We know we NEED to get things done. These things can ultimately grow our business and instead of getting it done, we procrastinate. Oh and how we can get really creative doing it! Are any of these procrastinators you? https://virtualpea.com/how-to-stop-procrastinating/
We Change the World...TOGETHER!
"Giving back" - "pay it forward", these are a few phrases we believe in and practice. We are committed and dedicated to our clients and their success. Our community and world are also important to us. When you invest in your future through our work, you're also creating meaningful change in the world. We remember where we come from and how we work hard to build this business, we understand how important a simple nudge can make a huge difference. A percentage of every payment we receive from our clients goes toward helping someone become an entrepreneur, supporting the community with healthcare for the homeless, providing aid to mothers that help those in their communities in under-developed countries, and much more.