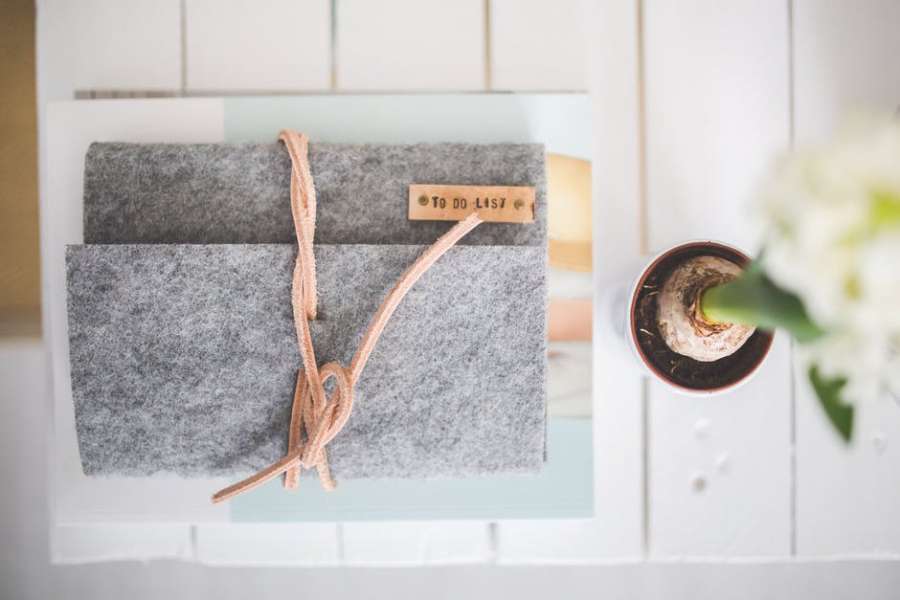 One of the best ways to stay focused in growing your company by attracting more clients, making sales and growing profits is by keeping your business organized with the help of a virtual assistant. Having a virtual assistant that can help you with tasks is great! It's deciding which tasks to outsource to your virtual assistant that can be a task especially when you're just in the middle of starting and growing your business. Here are a few tasks you to look over to help you map out your week/day/month:
1. Web Development and Landing Pages Creation
Your website is the first thing that helps visitors build an impression on the nature of your business. It's important to have a place where people can sign up to join your mailing list or get your products/services. With the help of a virtual assistant, you can take back your time so you can keep creating irresistible offers.
2. Email Management
Sometimes, it becomes a task to manage large volumes of emails that you receive in your inbox. You probably have newsletters and coupons and marketing emails coming in every day along with all your important business email. Sure, you could organize it yourself, but there's SO MUCH. Virtual Assistants (VA) are pros at organization, so this is a job that's perfect for us. A VA can come to your rescue by organizing your email, i.e. answering your mails on your behalf, checking promotional messages and deleting spam mails effectively.
3. Email Marketing
Your email list consists of a bunch of people that have signed up so they could hear more of your wisdom or grab lots of your goodies. These are also a bunch of potential customers! It's important to send emails consistently to your list so they can remember you and why they signed up. A VA format and send those emails for you.
4. Opt-In Creation
Remember that email list you're building? You also have to convince perfect strangers that you're worth hearing more from. The best way to do this is to have an irresistible offer like a freebie or a lead magnet – mostly called an Opt-In! Your VA can totally handle putting together an opt-in for you. Outsourcing this to a VA can save you lots of time and stress.
5. Blog Post Content Creation with Editing
Blogging helps with SEO, it lets your customers learn your voice and it gives you great content to post on all your social media channels. This takes a LOT of time, especially if you're not a natural writer. Depending on your relationship with your VA, you can take back a lot of time by letting your VA ghostwrite as well as edit your posts. You can even have them schedule them to post on your blog, including adding graphics and optimizing them for search engines.
6. Search Engine Optimization
It is the process of drawing in more traffic to your site from the search engine through search results. A VA would search the relevant keywords for your articles and blog content, and perform periodic assessment on the search engine analytics to send you a comprehensive report status of your business.
7. Video Editing
Yeah, if you played around enough in iMovie, you could probably figure it out. But why waste your time? You are already bringing the value in the content of the video. Let someone else take care of the editing.
8. Social Media Content Creation and Scheduling
This task may seem easy and quick, right?! Well, it is! And when you have to post all the time for your business, it adds up fast. Creating content such as finding or making graphics, figuring out what to actually post, compiling and sharing links, along with scheduling everything which includes making sure that you have actual content to share, organizing it in a way that makes sense and fits your brand, and making sure it's posting at a time where it will reach your audience. Do that for just once social network and it can take a great bit of time. Do it for more than one social network and say ba-bye to a full afternoon. You don't need that nonsense in your life! Give it to us! A VA can handle these tasks efficiently freeing up more time for you to handle your business.
9. Online Course Setup + Maintenance
Having an online course is a lot of work up front, yet a great way to bring in passive income. If you have content you want to share, your VA can help polish it up and make it ready for whatever platform you'll be using to sell your course. The process of setting up a course can suck time right out of your schedule. From creating slides from the videos, making worksheets and workbooks for each lesson, editing the videos, stripping out the audio, and then uploading and organizing everything– this will be an excessive amount of work for our client! By outsourcing to us, you are able to focus on creating more content for the course!
10. Research
Facts make your information credible. If you need help scouring the internet for an upcoming blog post or an ebook or anything you're researching, hand it over to your trusty VA. Sure you might be able to do this one yourself, but imagine how many more things you could get done if you didn't have to worry about the possibility of falling down an internet hole? Conducting online research can be extremely time-consuming. Outsource the research work to your VA who would look for any kind of information on the web for you. Don't forget to share the important credentials, such as ids, passwords etc., along with specific instructions to get the best of their assistance.
There are many more tasks you can outsource to virtual assistants such as online marketing, app development, data presentations, bookkeeping, and much more. We provide VAs that specialize in different areas and work together to accomplish tasks. Once you let us know what you need, we get busy getting it done. Partner with a group of our VAs and take your business to the next level of success. Connect with us today!
Your goal is to streamline, systematize, and outsource tasks so you can shift focus to what really drives your business.
Click To Tweet